Everything You Need for Studying the Doctrine and Covenants in 2021 with ScripturePlus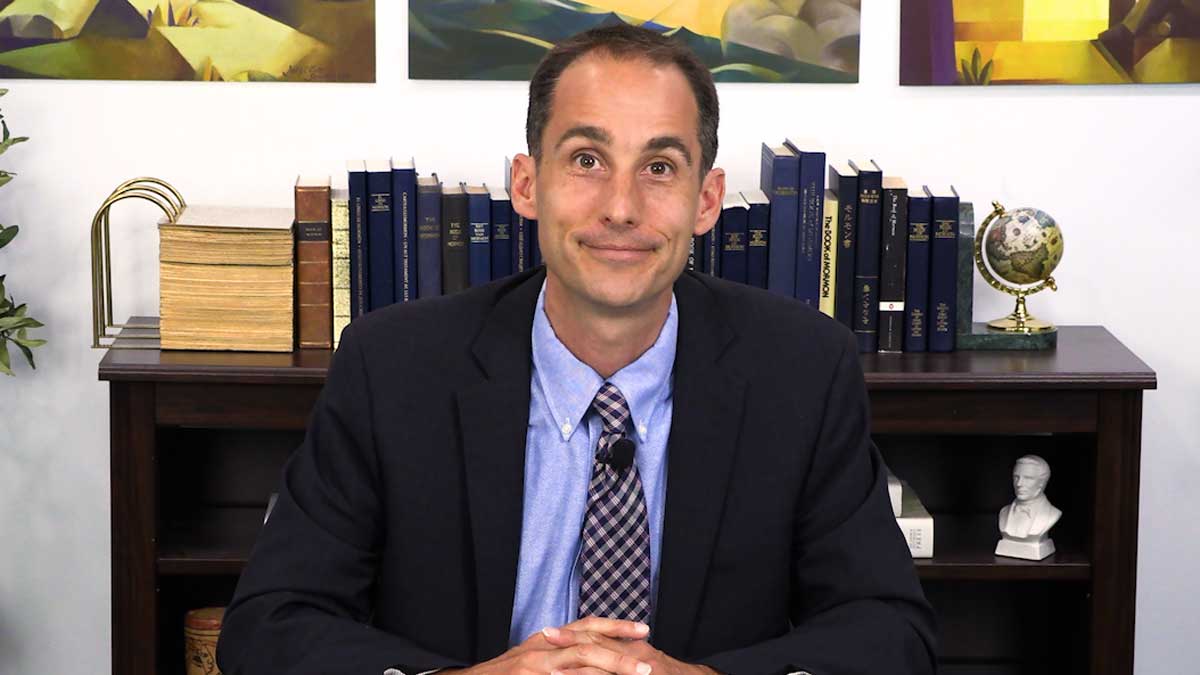 ScripturePlus has been a go-to place for many Latter-day Saints this year in their Come, Follow Me study. In 2020, we published reading plans, videos with John Hilton III, videos with Taylor Halverson and two, new Book of Mormon commentaries.
For those wondering what ScripturePlus is planning for this year, we have great news. We will not only be continuing many of our projects for the 2021 Doctrine and Covenants year, but we will be doubling our efforts and providing a LOT of new content, specifically designed to supplement the Come, Follow Me curriculum in 2021. Here's everything we have planned so far:
Reading Plans
MANY users have been asking about Reading Plans. Yes, there will be a daily Reading Plan for the Doctrine and Covenants this year! We apologize for the delay. We are just ironing out a few technical difficulties, and then we will push it to your devices shortly! We will also have a couple new reading plans, such as Read the Doctrine and Covenants in Chronological Order, and Read the Doctrine and Covenants by Themes.
Commentaries
Casey Griffiths has authored Doctrine and Covenants Minute, a verse-by-verse commentary to give you bite-sized insight into the scriptures as you use the ScripturePlus app. Steven C. Harper, editor-in-chief of BYU Studies, has authored Doctrine and Covenants Contexts, a section-by-section commentary that gives historical background information to each section in this sacred work. You can find this commentary in the Study Panel tagged to verse 1 of each D&C Section.
Videos
John Hilton III will also continue his series Come Follow Me Insights with John Hilton III. In addition, users can expect more content from Taylor Halveson in his weekly videos.
ScripturePlus is excited to introduce some new talent into our collection of offerings. BYU Church History Professor Casey Griffiths will be doing a new series of short videos on Church History.
With all these videos, users can expect something new almost every day next year. Each project strives to serve different needs and audiences. We hope that users of all ages and interests can find something they enjoy as they study the Doctrine and Covenants next year.
Historical Settings
The most impressive feature we have coming your way is Historical Settings.
You may already be familiar with the Speaker Identification tab in the Study Panel. For the Doctrine and Covenants year, we are expanding this tab to include not just the Speaker of a given verse, but also the Audience, Date, and Location. We feel this will be especially important as we study the Doctrine and Covenants, where there are so many dates and places to keep track of. As we iterate this new feature, we hope to shortly introduce Virtual Tours in your study of Church History locations. These Virtual Tours will allow users to explore Church History sites with 360 images and more.
Reformatting
Users may be familiar with the BMC edition of the Book of Mormon, where we reformatted the text of The Book of Mormon into paragraphs, headings, subheadings, and red-lettering. We have now completed the new reformatting of the Doctrine and Covenants so that users can enjoy flowing reading experience, while highlighting the names of deity in the text.
As with the Book of Mormon, we plan to publish new images and videos that are relevant to the Doctrine and Covenants. We have also gone through General Conference talks to curate some of the best quotes that expound and comment on specific passages in the Doctrine and Covenants
Conclusion
The Doctrine and Covenants year of Come, Follow Me is going to be full of deep, engaged learning. ScripturePlus is excited to build enduring faith in Jesus Christ by making the Doctrine and Covenants accessible. comprehensible, and defensible to people everywhere.