With Now Over 100K Downloads, Scripture Plus App Releases New Come Follow Me Resource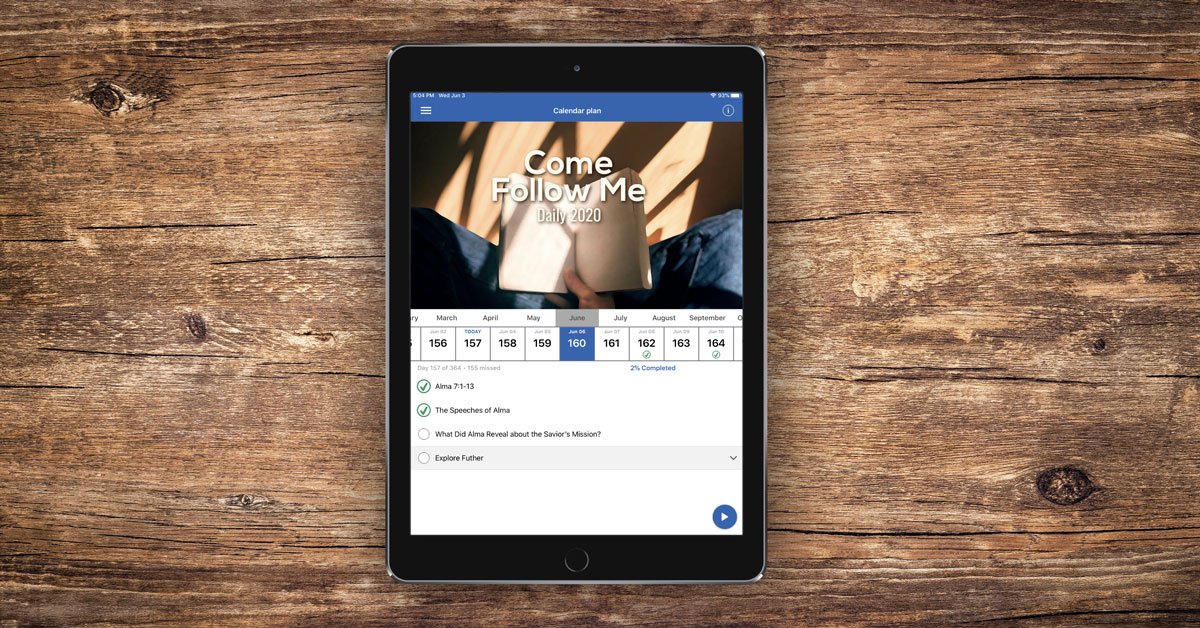 This month, the free ScripturePlus app achieved a new milestone: over 100K downloads. Book of Mormon Central is thrilled that ScripturePlus is blessing the lives of 109,766 users on iOS, Android, and Kindle. Our hope is that Latter-day Saints can finally feel like they excel at their scripture study by providing them with a 100% free library of videos, images, articles, and commentaries to supplement their scriptures. Now, ScripturePlus is ready to make the next leap forward in facilitating a more meaningful study of the Come, Follow Me curriculum. This week, ScripturePlus released a Come, Follow Me Reading Plan that provides users with specific scripture assignments and selected enrichment material that closely follows along with the Come, Follow Me manual.
In April, ScripturePlus released Reading Plans for the first time, which are structured, step-by-step guides to your scripture study. These plans are split up into easy-to-digest sections with specific assignments. An assignment may have passages of scripture to read, short videos, questions to ponder, and commentary. Up until now, these Reading Plans have been focused on helping you have meaningful and productive scripture study for a particular topic.
Now, ScripturePlus has released Reading Plans that allow you to study according to a schedule. Specifically, the new Reading Plan provides a guided roadmap for completing your Come, Follow Me study each week. The plan splits up that week's block of scripture into 7 days, and provides selected resources to help enrich your study and understanding of the Book of Mormon.
These plans have been available on the Book of Mormon website since the beginning of 2020. However, with this new release of ScripturePlus, Latter-day Saints can now keep track of their progress and enjoy their entire scripture study experience inside the free ScripturePlus app.
In the future, ScripturePlus hopes to publish many more Topical and Calendrical Reading Plans to enhance users' experience with the holy word of God.
How to Use Reading Plans
Users can access Reading Plans in ScripturePlus through the left-hand menu, as illustrated below. Users can browse new plans for their personal study, or keep track of their progress on plans they're currently studying.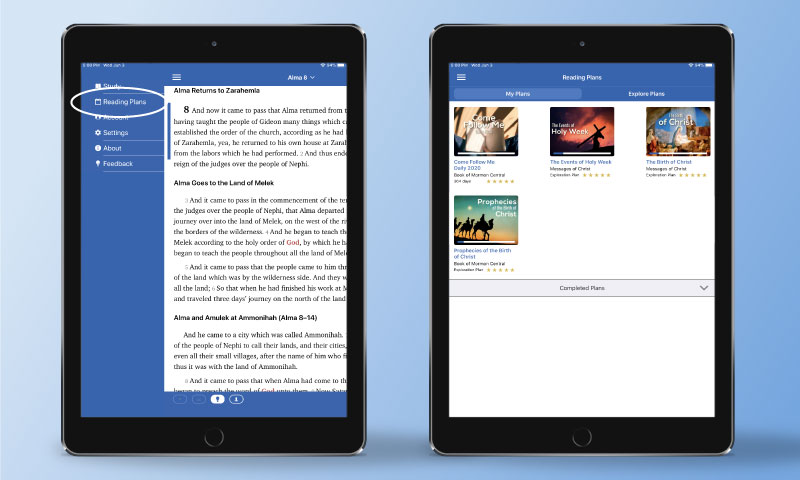 Once you select a plan to study, you can read information about the plan and the plan's author. Upon starting the plan, you are presented with your plan's home page, where you can keep track of your progress and browse all the reading assignments in that plan.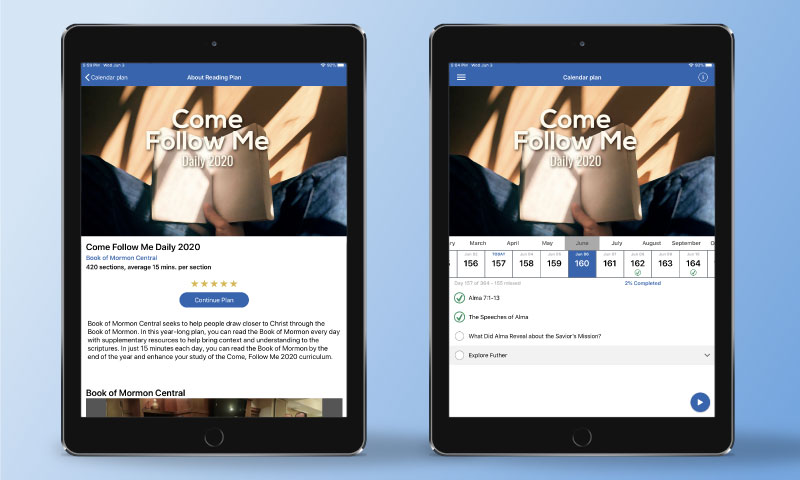 Once you start a section, you can tap through each assignment, being edified by scripture passages, videos, commentary, questions to ponder, and conclusions.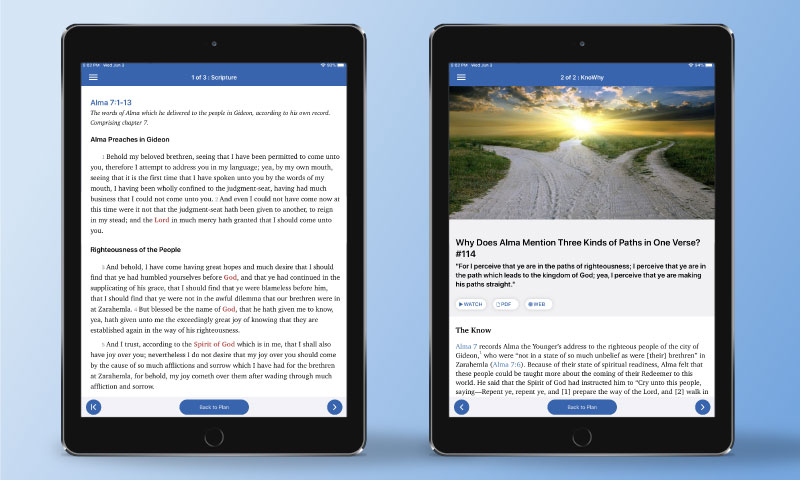 Upon finishing a section's reading assignment, you'll be presented with optional further reading and the chance to move on to the next section. At any time, you can return to your Reading Plan's home page by tapping the "Back to Plan" button on the bottom of your screen.
Download ScripturePlus today to take advantage of this new, exciting feature! Follow ScripturePlus on Facebook, Instagram, and Twitter to keep informed on all ScripturePlus' features and updates.