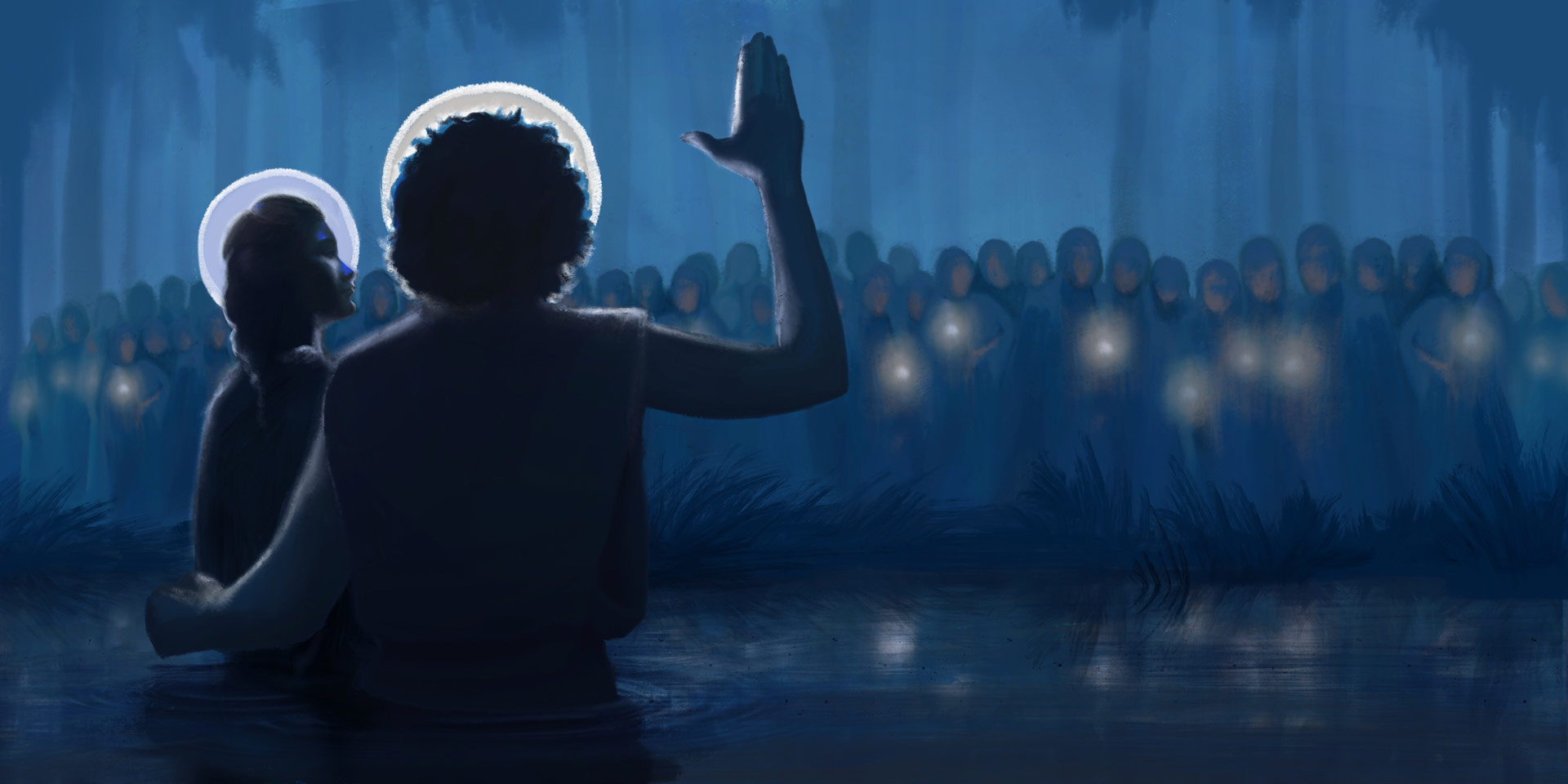 One thing that makes ScripturePlus distinct is how richly it is illustrated. In addition to artwork found in the Study Panel, the text of the scriptures are illuminated with periodic header images to introduce a book of scripture or an important passage.
For the Book of Mormon, ScripturePlus commissioned Normandy Poulter, then a student at Brigham Young University to create original digital art for the beginning of each book in the Book of Mormon. She, with the BYU Virtual Scriptures Group, worked to create masterful art for users to enjoy. We hope that these pieces inspire reverence and contemplation in users as they study God's word.
We hope to eventually create more header images for other books of scripture as well.